Choosing Christmas Songs or Carols for Children
With Christmas approaching quickly, it's time to choose the songs you'd like your Children's Church or Sunday School to sing at the Carol Service - but how will you make your choice?
Listening to children singing at Christmas services, it sometimes sounds like they're just performing a song that adults want to hear.

They're performing: that is, they're doing a beautiful job, but it's a performance which we'll clap, it's not them enjoying celebrating Jesus' birth in song.
It's a song the adults want to hear: lovely children all dressed beautifully singing sweetly... But what kind of music do they enjoy themselves? What kind of music do the kids sing round the house?
I do wonder if our beautiful children's choirs can sometimes be just another example of us making them adults too soon? We could be accused of making the children serve our purposes, rather than helping them to know and praise the Lord Jesus for themselves.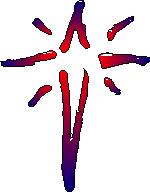 Psalm 8:2 tell us that "From the lips of children and infants you have ordained praise because of your enemies, to silence the foe and the avenger." - even children can see the wonder of God's Creation and praise him spontaneously for that, to the consternation of adults who want to deny God! If they can do that, then there's got to be a case for letting them sing things that they would choose, songs in a style they enjoy.
I've found, as have many other children's leaders, that for kids to enjoy singing songs so much they come back for more, I have to have fun songs, with some energy in them. That's the kind of song the children want for the rest of the year, so why not choose songs like that for Christmas?
You might wonder how the adults will react if the children's choir is singing something lively and not quite so sweet? The answer is that the adults will love the smiles on the children's faces! There's nothing quite as heart-warming for an adult as seeing children obviously enjoying praising God.
So how do we choose Christmas songs or Carols for Children to sing? Of course they've got to be songs that are real: based on the truth of the bible, and not putting in the kids' mouths something they can't say. On top of that, the key thing has to be that they really enjoy singing them - that singing this song won't bring a slightly pained nervous frown to their faces, but a massive great big smile.
Guess what - that's what I'm trying to achieve in my children's Christmas songs. Here are some links so you can listen and try them for yourselves. PDF sheet music downloads are free - so you can try them out for nothing (with the usual fair license restrictions).
Listen to my Children's Carols - click here.
Get the Christmas Song MP3 downloads, the Christmas CD, and the PDF Sheet Music from the Store - click here.
Watch and listen on YouTube:
This entry was posted by
David
and filed under
Children's Bible Songs
,
Christmas
.